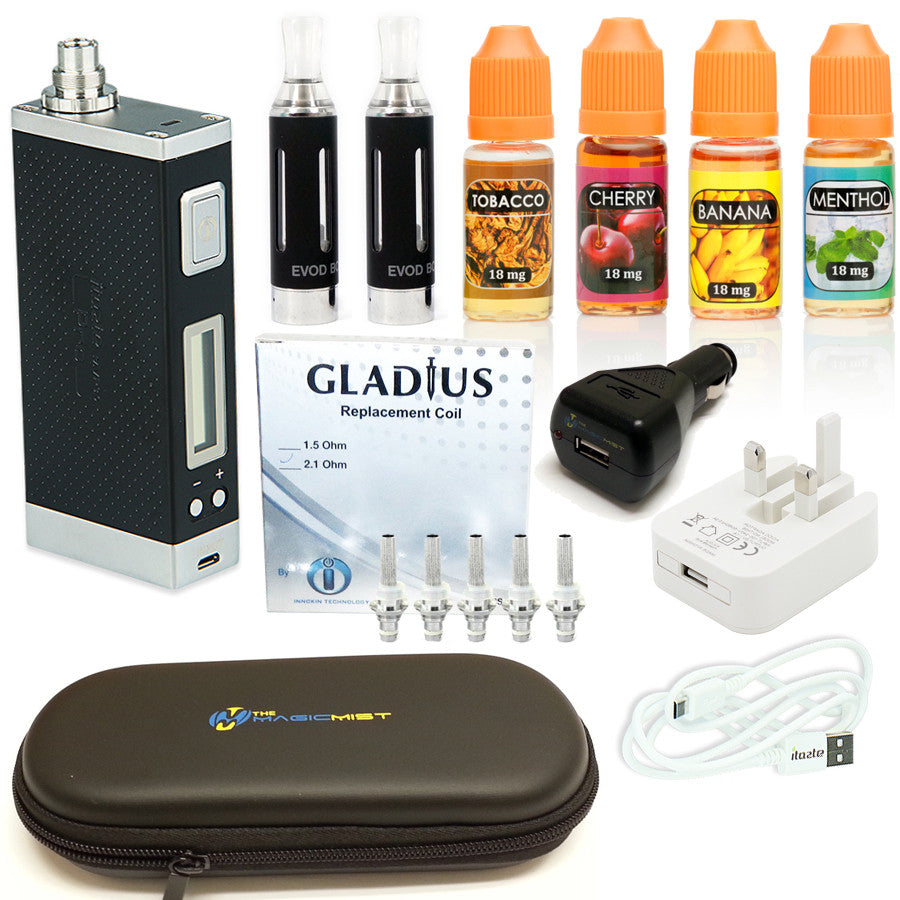 Innokin MVP3 Pro Platinum Kit - 60W, 4,500mAh, Charges Phones
Extreme 60W of Variable Power (ideal for Sub-Ohm: upto 100x More Vapour)
Incredible 4,500mAh Battery Capacity (double most others) With Ability to Charge Mobiles & Tablets
Advanced LCD Screen & Vape While Charging
Fully Customisable Kit inc. Clearomizers & E-Liquid - 2.6Trillion combinations!
Platinum Kit has everything for the true connoisseur or the perfect present!
Unbelievable 4,500mAh Battery Capacity
So much capacity it charges your phone & tablets!
Immense Power for the Ultimate Sub-ohm Vape/div>
Vary the Power to Increase or Decrease Vapour Levels & Intensity
Choose from 2 beautiful battery colours
Advanced LCD Screen
Choose from our wide range of premium clearomizers
Choose a sub-ohm tank (isub, atlantis) for billowing vapour more satisfying than smoking!
Choose an Adjustable Airflow Clearomizer (Gladius, iSub, Atlantis) For Totally Customisable Vapour
Customise Your Vapour Further With Different Resistance Options